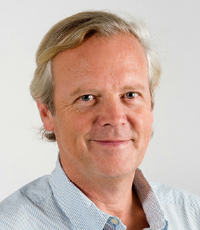 Dr Malcolm Hawthorne
MA (Oxon) MSc MB BCh FRCPsych
Consultant Psychiatrist
Dr Hawthorne qualified from Oxford University Medical School in 1981 and developed his interest in Psychiatry after doing research in neurophysiology and working in a therapeutic community. He completed his specialist training at St George's Hospital conducting research into the assessment of complicated grief. He was appointed in 1994 as a Consultant in Adult Psychiatry in the NHS (Surrey and Hampshire Borders NHS Foundation Trust) with Special Responsibility for Liaison Psychiatry at Frimley Park Hospital where he established and led the Department of Psychological Medicine. He has recently been awarded a Fellowship of the Royal College of Psychiatrists.
Dr Hawthorne has taught undergraduates and psychiatric trainees and was a Tutor in the NHS. His commitment to medical management and delivery of high quality modern services led to his appointment as the Medical Director of his NHS Trust.
The spectrum of conditions that Dr Hawthorne treats includes all general psychiatric conditions including Depression, Anxiety, Trauma, Alcohol Dependence, Bipolar and Psychotic Disorders. Work-related Stress, Complicated Grief and Chronic Pain. Psychiatric aspects of Chronic Pain, Fatigue, Fibromyalgia and Medical/Surgical Recovery. Also, of Pregnancy and Post-Natal complications. He works closely with Clinical Psychologists to diagnose and treat patients with Functional and "Medically Unexplained" Symptoms.
More recently, Dr Hawthorne has developed an interest in humanistic psychiatry, giving lectures that draw on the artistry and insights of movies to illustrate important medical principles to students, GP's and Psychiatric colleagues alike. He has also been helping to establish a partnership between the NHS and Samaritans to support distressed individuals in Accident and Emergency.
Dr Hawthorne's practice incorporates a broad range of approaches using the latest psychological and biological treatments whilst seeking to recognise and realise the creative potential for healing within every individual. Key family members and carers are often integral to this and are welcomed as active partners in support of recovery.