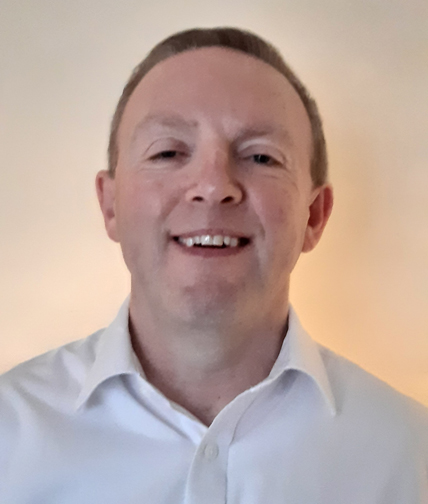 Dr Graham Pickup
BA (Chemistry), MSc (Experimental Psychology), PhD (Psychology), DClinPsy (Clinical Psychology), PGDip (Cognitive Therapy)
Senior Clinical Psychologist
Graham is a Chartered Clinical Psychologist registered with the Health and Care Professions Council (HCPC) and accredited by the British Association for Behavioural and Cognitive Psychotherapies (BABCP). He is a member of the Division of Clinical Psychology of the British Psychological Society. He completed his Clinical Psychology training at University College London in 2000 and worked in the NHS until 2021. He completed his Postgraduate Diploma in Cognitive Therapy at the University of Oxford in 2007, passing with Distinction. Graham has also been trained in Mindfulness-Based Cognitive Therapy (MBCT), Acceptance and Commitment Therapy (ACT) and EMDR.
He has extensive experience working with adults with complex mental health difficulties, including psychosis, bipolar disorder, trauma, substance misuse, chronic depression, anxiety disorders, emotion regulation difficulties and interpersonal functioning problems. In his clinical practice, Graham is passionate about helping clients reach their best outcomes. He adopts a flexible approach to each person, taking into account their cultural background, needs, values and goals. He ensures that every client receives an evidence-based treatment that follows National Institute for Health and Care Excellence (NICE) guidelines.
Between 2008 and 2012 Graham was the Trust Lead for Cognitive Behaviour Therapy (CBT) at Camden and Islington NHS Foundation Trust, and ran training courses and supervision groups in CBT for staff during this time. He then became a Consultant Clinical Psychologist in the same NHS Trust, serving as Psychology Lead for the Trust's community services for people with psychosis and bipolar until 2021. In addition to his NHS experience, Graham completed a PhD in Psychology in 1997 at University College London, exploring cognitive neuropsychological models of psychotic symptoms. From 2004-07, he worked part-time as a Lecturer in Clinical Psychology at University College London where, in addition to teaching and supervising trainee Clinical Psychologists, he completed and published several research studies on cognitive models of psychosis and schizotypy.
Languages: English