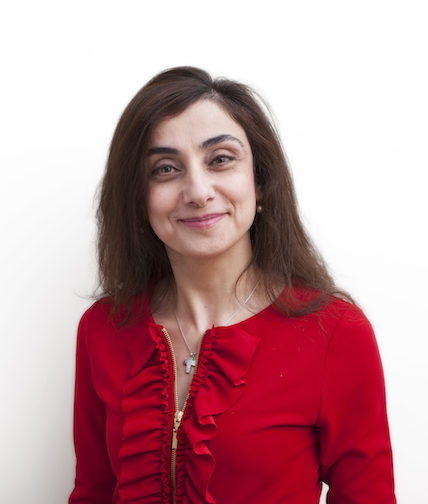 Dr Kyriaki Papadopoulou
BSc. MSc. D.Clin. Psy
Chartered Clinical Psychologist
Dr Kyriaki completed her Psychology studies and her Master studies in Health Psychology in London and read Clinical Psychology and completed her Clinical Doctorate at the University Of East London (UEL). She has extensive experience in the NHS and private practice, contributing in clinical research (neuropsychology, cardiac neuropsychology) and clinical practice and working with different age group clients and in different settings. Dr Kyriaki incorporates an integrated approach with Neuropsychology, Mindfulness, Cognitive Analytical Therapy, Cognitive Behavioural Therapy, ACT and Arts as the main therapeutic frameworks. She collaborates with couples, families, and individuals in London as well as an international clientele via telephone/satellite sessions.
As a psychologist at the Portland Hospital for Women and Children in London, she contributed in the foundation and establishment of the neuropsychological aspect of the paediatric neurorehabilitation unit. Here she provided advice to other professionals on psychological aspects in relation to risk assessment and risk management and provided culturally competent psychological assessments, family interviews and interventions considering cultural backgrounds. She contributed in establishing assessment protocols (e.g. neuropsychological assessments after resolution of post traumatic amnesia) for the Aquired Brain Injury Unit at National Hospital for Neurology and Neurosurgery (NHNN) and has extensive experience in neuropsychological assessments and neurorehabilitation for adults (e.g. NHNN, Devonshire Hospital, The Wellington Hospital) and children (e.g. Great Ormond Street Hospital, St Mary's Hospital, Portland Hospital for Women and Children in London). Dr Kyriaki also has a lifelong interest and experience in Arts (e.g. Theater, Vocals ) which enables her to to better help those with difficulties with public speaking, and professionals performance (e.g. Stage Fright, Procrastination in Artists).
Dr Kyriaki collaborated with the cardiothoracic surgical teams at the St Bartholomew's Hospital in London, completing her thesis on neuropsychological sequeal and Coronary Artery Bypass Grafting with individuals who undergone open heart surgery. This allowed her a level of understanding that mental and physical health exist on an interchangeable relationship in one's health or ill health on an intersection of physical, mental and spiritual line of coexistence. Similarly in her Clinical psychologists post with an Eating Disorders Service Team, she incorporated neuropsychological estimations for understanding one's profile and supporting one's recovery steps.
Dr Kyriaki has extensive experience in Eating Disorders for adults and adolescents. In her NHS position, she established groups of reflective practice for professionals in inpatient and outpatient psychiatric units, enabling consultants, nurses, occupational therapists, art therapists and psychologists to reflect on their practice, and clients' recovery. Additionally, she supervises trainee psychologists and conducts training workshops.