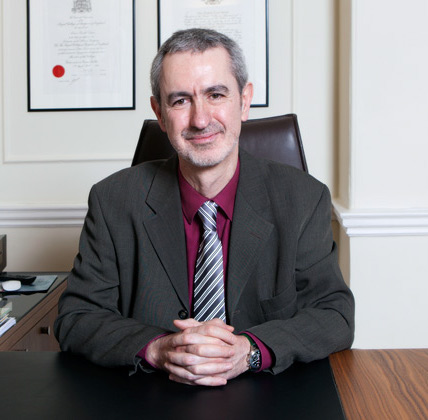 Dr Rafael Euba
Licentiate in Medicine and Surgery (Spain), MRCPsych
Consultant Psychiatrist
Dr Rafael Euba attended medical school in his native Spain before training as a psychiatrist in London, where he has worked for over twenty years. He has extensive experience in all areas of psychiatry and particular expertise in the area of brain stimulation for the treatment of depression.
Dr Euba oversees rTMS at The London Psychiatry Centre, and is the first clinician in the UK to offer rTMS for the treatment of depression. He has a Fellowship from Duke University in the US and is one of a very small group of brain experts in the UK who can claim to have a deep clinical understanding of this effective antidepressant treatment. He is currently acting as a Specialist Adviser to the Interventional Procedures Programme of the National Institute for Health and Care Excellence in his capacity as a clinical expert in rTMS.
Over the years Dr Euba has looked after psychologically distressed patients with all psychiatric diagnoses, of varying ages and in many different clinical settings. He has a particular interest in the humanistic aspects of psychiatry, evident in many of his publications in academic and general interest journals. However, he is also an expert in the physical and medical spectrum in psychiatry.
He has published two books (one on psychiatry and another on masculinity) and collaborates regularly with Spanish newspapers, writing about psychological and social issues. One of his books was chosen by the Spanish Government as a driver for their policies on gender equality.
Dr Euba works as a Consultant and Senior Lecturer in Old Age Psychiatry for Oxleas NHS Foundation Trust, London. He also lectures on Old Age Psychiatry in St Thomas' Hospital. He has nearly twenty years experience as a Consultant in the assessment and treatment of psychological issues in older people, such as depression, as well as memory problems and dementia.
Dr Euba can also undertake mental capacity assessments related to financial issues, Power of Attorney, referrals to the Court of Protection and assessments of testamentary capacity.
Languages: English and Spanish.