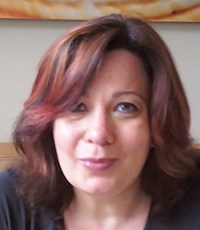 Dr Vanessa Raymont
MRCPsych, MB ChB, MSc
Consultant Psychiatrist
Dr Vanessa Raymont is a highly experienced Consultant Psychiatrist. After qualifying in Medicine at the University of Birmingham in 1993, Dr Raymont completed a masters degree in Cognitive Neuropsychology at University College London, and specialist training in general adult, old age and neuropsychiatry at the Maudsley Hospital and the Institute of Psychiatry in London.
Dr Raymont is a member of the Royal College of Psychiatrists, Society for Neuroscience, Cognitive Neuroscience Society, and the International Psychogeriatric Association.
Alongside her work at The London Psychiatry Centre, Dr Raymont also works in the Department of Psychiatry at the University of Oxford, and at the Centre for Dementia Prevention in the University of Edinburgh's Centre for Clinical Brain Sciences.
Dr Raymont has over 20 of years' experience working in the NHS and private sector, both in the UK and US, within consultant psychiatrist and research roles, primarily helping those with cognitive difficulties.
Dr Raymont is involved in research into dementia and neuropsychiatric disorders, and has a special interest in cognitive impairment and brain injury. Dr Raymont offers a range of therapies to support her patients.
Languages: English