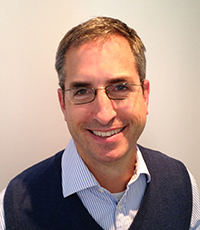 Shai Dolinsky
BA, MA, MBACP
Psychotherapist
Shai Dolinsky is a Psychotherapist educated in Israel, New York and the UK. He trained at the renowned University of Essex's Centre for Psychoanalytic Studies and at The Minster Centre, London. His work incorporates Psychoanalytic and Integrative approaches, primarily in a medium to long-term context.
A registered member of the BACP (British Association for Counselling and Psychotherapy), Shai specialises in the treatment of eating disorders and the anxiety and personality difficulties which often accompany them. He also works with an Eating Disorders charity and the Priory Group in Essex, and in recent years he has helped to establish an eating disorder service.
Shai works with both adolescents and adults and is fortunate to have worked in many clinical contexts, including inpatient and community settings, and in the voluntary, independent and NHS sectors.
With experience working with depression, anxiety, relationship difficulties and stress management, Shai's approach centres on how people's relationships and experiences have impacted their current situation, and how the development of a safe, containing alliance with a therapist can help to bring positive change and relief from distress.
Languages: English and Hebrew