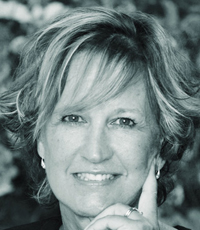 Tessa Fane
MA, ADIP, UKCP, BACP, ACAT
Co-founder of The London Psychiatry Centre
Psychotherapist
Currently studying for a PhD, Tessa Fane was educated in England and Switzerland. Tessa has been working as a qualified UKCP registered Integrative Psychotherapist for more than ten years. She undertook post qualification training at Guy's Hospital in London to become an accredited CAT (Cognitive Analytic Therapy) practitioner and worked as a CAT therapist at the Warneford Hospital (Oxford NHS Foundation Trust Specialist Mental Health Service) for three and a half years from 2006. As well as having a private practice, Tessa has worked within the Priory Group of Hospitals from 2002 and specifically at the Roehampton Priory from 2006.
Having lived in Italy, Tessa practices in Italian with a strong understanding of Italian family and culture. She is an Honoray Member of the Italian Association of Cognitive Analytic Therapy and is actively
involved in the development of CAT at the University of Ferrara's Section of Psychiatry.
Tessa is also fluent in French and has passed her French Language Diploma with Distinction from the Ecole Internationale de Langue et de Civilisation Francaises.
Tessa is fully trained in the trauma treatment of EMDR and works extensively with metaphor and creative mapping. Her collaboratively artistic interpretation of patients' difficulties encourages visual understanding of maladaptive patterns. Working mainly with psychiatric referrals Tessa's expertise and experience lie with mood disorders, personality disorders, self esteem issues, PTSD, maladaptive coping strategies and, in a transpersonal model, with those who have temporarily lost their way.
Languages: English, French, Italian, and Indonesian (conversational).