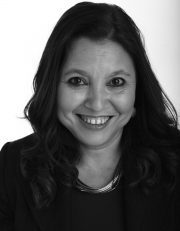 Miri Sizak-Cohen
BA, (Hons), MA (Clinical psychology)
Child and Adolescent Clinical Psychologist
Ms Sizak-Cohen is a Senior Chartered Clinical Psychologist registered with the British Psychological Society (BPS), and the Health Professions Council (HPC). She has over 25 years of experience working in community, residential, mental health and hospital settings. Ms Sizak-Cohen works with children, adolescents, and adults, presenting mental health, behavioural, developmental, emotional and family difficulties.
Ms Sizak-Cohen has extensive expertise in assessment and therapeutic treatment using a range of therapeutic techniques including individual, couple, group work and parent's consultation. She adopts an integrated approach, (psychodynamic, CBT, systemic) to help children and adolescents achieve to the best of their potential, and to enhance family relationships.
In her current post in Child and Adolescent Mental Health Service (CAMHS) in the London Borough of Hackney, Ms Sizak-Cohen has developed successful parenting programs working as a clinical psychologist and parenting lead. There she has developed a range of parenting groups for parents with children with special needs/disabilities in order to help manage behavioural difficulties and enhance positive family relationships.
Ms Sizak-Cohen's broad experience of working in different settings (children and adult mental health teams hospitals, inpatient and outpatient, and schools) within different cultures, has enabled her to gain deep understanding and ability to work with cultural differences and contexts.
In addition to her clinical work, Ms Sizak-Cohen provides clinical supervision, consultation and training to a range of organisations in both the independent and statutory sectors for children, young people and their families.
Languages: English, Hebrew