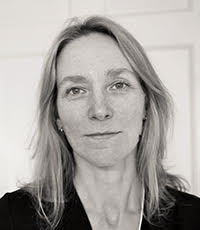 Rachel Euba
MA, PgDip, RMN.
Acceptance and Commitment Therapist; Cognitive Behaviour Therapist; Integrative Psychotherapist
Rachel is a BABCP Accredited Cognitive Behaviour Therapist, a UKCP Accredited Integrative Psychotherapist and has completed peer-reviewed extended training in Acceptance and Commitment Therapy/Contextual Behaviour Therapy.
Rachel qualified as a Mental Health Nurse in 1989. After working in in-patient psychiatric settings she specialised in the addiction field for 19 years: 11 years working with opiate, stimulant and other drug misuse and gambling dependence issues in a variety of in-patient and community settings. She spent eight years in a central London alcohol service providing harm reduction, control drinking, abstinence and facilitating relapse prevention programmes.
During this time she achieved her Masters Degree in Psychotherapy (1998), and completed a Post Graduate Diploma in Cognitive Behaviour Therapy in 2009.
Since 2009 Rachel has worked both as a private therapist and supervisor of trainee and qualified therapists. She has also worked part-time as a Cognitive Behaviour Therapist in Higher Education where she sees students with anxiety problems, depression, addictions, bereavement, sexual identity and developmental issues of young adulthood. She runs workshops on Mindfulness, Acceptance and Commitment for Anxiety, Assertiveness and Confidence.
Rachel works predominantly from an Acceptance and Commitment Therapy perspective which assists people in living a full and meaningful life achieved through the practical, day-to- day use of mindfulness skills. These skills help people to learn how to deal with painful thoughts and feelings whilst also clarifying what is truly important to them in terms of personal life values. Her particular expertise is in addiction, mental health and young adults.
Languages: English