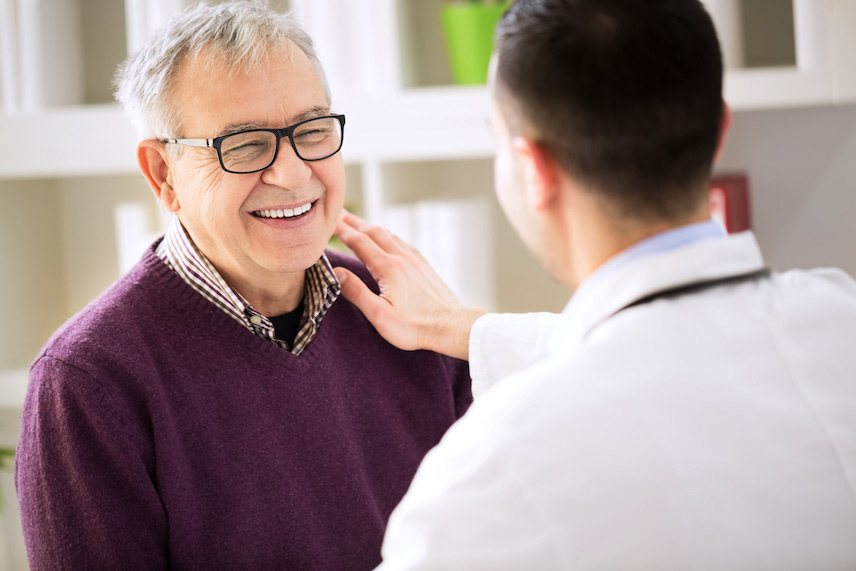 "I would like to express my huge gratitude for treating me and giving me the second chance to live after being so sick and unwell for so long.
I'm on Levothyroxine 400mg and monthly rTMS maintenance which keeps me very healthy.
I won't mention all the changes in my mood and brain and general health as it would be too long list but the most significant change I've noticed is that even my personality changed.  To look back and now I see two different people, not even close enough to each other.  (I prefer the new one, haha). I wish I would be diagnosed and treated 15-20 years ago, I'm sure my life would be different now."
Kiara from Essex
"I have suffered from generalised anxiety disorder for years. About two years ago, my symptoms worsened considerably after a long period of very high stress at work. My energy level went to zero and my life started to fall apart. The days grew darker for me to the point where I could not hold a thought together in my head nor could I see any way forward.
Dr Zamar signed me off work for adjustment disorder with symptoms of PTSD and severe depressive symptoms due to work stress. My symptoms continued to worsen. Dr Zamar then suggested that I try rTMS. Whether it was my state or my refusal to accept the possibility that a relatively new therapy might actually work (or both), I do not know; but I resisted trying it for a long time.
Fortunately, I had a moment of sense and agreed to give it a go. For the first few treatments, apart from the lift I got chatting to the very kind nurses administering the treatment, I didn't notice any changes. After several more treatments however, I started to feel subtly different.
At first, my colour vision seemed to start to improve — strangely — but I am told this was a consequence of my brain function starting to return to normal. I continued rTMS for 5-6 weeks. Gradually, my days grew brighter until I felt pretty much back to normal.
By the end of the treatment, I reported to Dr Zamar that the only analogy I could offer for the effect of the treatment was one from Tolkien's Lord of the Rings. In the film adaptation, King Theoden suffers under a spell: grey, wizened and confused, he cannot see or think clearly. Gandalf lifts the King from the curse after which clarity, health and vigor returns to his body, life and mind. That is what rTMS did for me.
Since then I have managed the work stress without much difficulty, and have favourably resolved the situation. My only regret is not taking the treatment earlier – so much lost time."
JC from London
"I cannot thank The London Psychiatry Centre and the rTMS Team enough. The process was painless, relaxing and 100% effective. From being completely unable to function, I was back to full time work and living life again within 4-5 weeks.
I enjoy life again and get out of bed every morning with a spring in my step!"
Ashley from Kent
"After a prolonged and very traumatic commercial legal dispute, I was diagnosed with post traumatic stress disorder (PTSD) by my GP who referred me to Dr Zamar for EMDR treatment, prior to litigation.
Dr Zamar was extremely helpful in clearly describing the treatment, its underlying protocols and its effectiveness- relying on clear facts and data from approved studies.
The EMDR process requires very little intervention from the patient, apart from the ability to focus on the trauma in question for an hour, with Dr Zamar's guidance and the use of two small pulsation devices – one held in each hand during the session.
My anxiety levels were extremely high at the beginning of the first treatment and after one hour had reduced significantly. I was very surprised at the impact one session had made and continued to make even more improvement after the second. I am now planning a third treatment, which will probably be the final session.
The compelling aspect of this treatment is the fact that significant and entrenched traumas can be treated rapidly and effectively- and as such is very cost effective for individuals who have busy schedules or budgets to work to, if funding privately. As a commercial director I can also see the benefits of this treatment in large corporates or government bodies where rapid rehabilitation is beneficial to both the employer and employee.
Dr Zamar's approach to the sessions has been extremely professional, informative and supportive. I would strongly recommend anyone who is suffering from PTSD to consider this approach. It will free you from the impediments PTSD brings and enrich your life within days."
Joanna from London
"Finding Dr Christos Kouimtsidis is still one of the most fortuitous things life has bought me of late. I do not say this lightly… being someone who is quite sceptical about asking for this type of help.
Dr K is highly experienced, calm, cheerful and reassuring. He was always able to work to my needs and gradually over the year I met with him, steered me towards the decisions that I needed to act on, to restore order in my life. Always genuinely concerned for my wellbeing, flexible in his approach and very kind, I cannot recommend him highly enough or his extended team, Although a 20 year prescription painkiller addiction is not something I'm proud of, I am glad it led me to his door and I can now very happily say I have been able to start a new healthy chapter in my life, thanks primarily to his gentle and expert care. He is a rare find in his field of expertise."
Chidi from London
"When Dr Kouimtsidis was listening to my story I felt he understood the pain and misery I had been through. He immediately spotted the triggers for my drug addiction, the things preventing me from leading a normal life, and pinpointed my strengths and weaknesses which helped him to make a plan for my recovery. I never once heard any words of judgement from him like I had from other doctors and social workers. Encouraged by this, I really opened up to him for the first time in my life, and as a result, it changed forever. My behaviour improved and day by day I was becoming myself again – it felt like a breath of fresh air. There was something about Dr Kouimtsidis's philosophy and approach that gave me so much hope and helped to build up my confidence. He made me believe in my better self, my willpower, and genuinely cared about my recovery, self esteem and happiness. I've still a long journey ahead to complete my recovery but I trust that under the supervision of Dr Kouimtsidis and his supportive, professional team I will recover fully."
Read Jelena's fully story here.
Jelena from London
"Consulting a psychiatrist for the first time is daunting – but wow! From my first interaction with the reception staff I began to feel more at ease about my anticipated consultation. The kindness and professionalism I experienced during my consultations convinced me that I was in the right place. Dr Zamar is genuinely likeable and warm-hearted – I can't thank you enough."
Mario from Kent