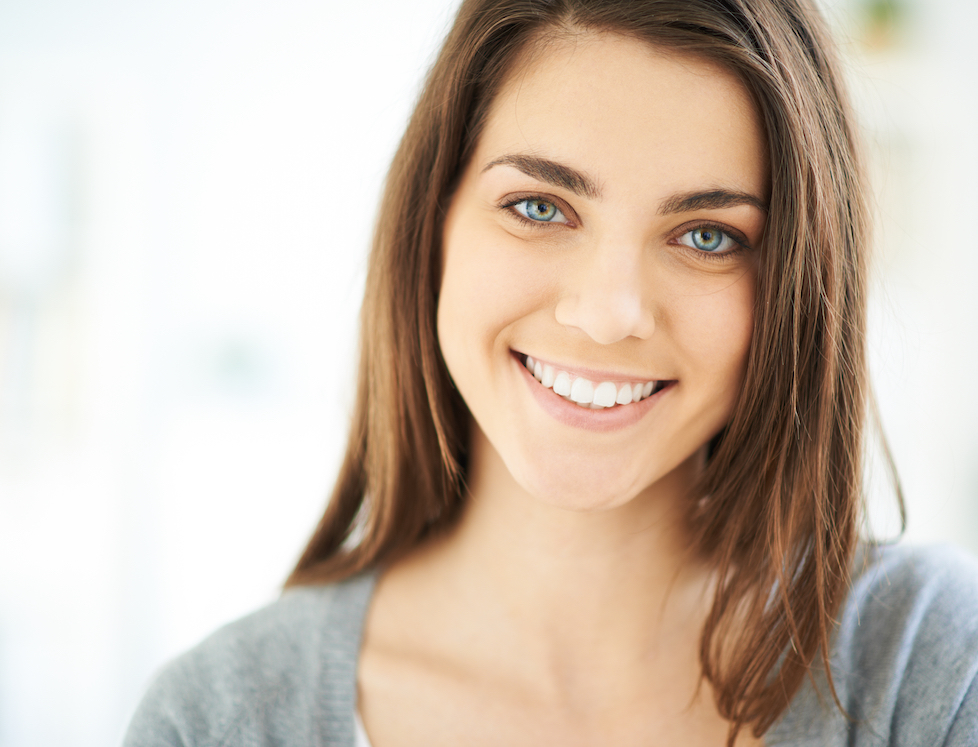 Beat Depression With rTMS
"The London Psychiatry Centre pioneered repetitive Transcranial Magnetic Stimulation (rTMS) in the UK, and provided The National Institute for Health and Care Excellence
with guidance for this treatment."
- Care Quality Commission (CQC) 2017
You're not a label, or a number. That's why effective mental health treatment should always be tailored to you. Based on Harley Street, The London Psychiatry Centre is a full-service, first-class clinic offering bespoke treatment plans to get you back on track.
We are home to the UK's finest private psychiatrists, psychotherapists, and even nutrition experts.
Leaders in our field, we were instrumental in NICE's approval of repetitive transcranial magnetic stimulation (rTMS) in the UK. We were the first clinic in the country to offer this cutting-edge treatment from 2012, and were the only clinic operating an rTMS service until 2016. We are proud to enjoy very high remission rates substantially above the published norms for resistant cases in particular.
You don't have to 'soldier on'. Whatever you're struggling with – be it depression, bipolar disorder, ADHD, addiction or trauma – we offer world class care without the wait.
BIPOLAR DISORDER TREATMENT: PRECISION MEDICINE (PATENT PENDING)
The London Psychiatry Centre has announced a groundbreaking discovery in the treatment of bipolar disorder. We are the first in the world to successfully apply the 'precision medicine' approach in psychiatry. Using a combination of rTMS and targeted genetic testing for thyroid activating enzymes, we can provide effective treatment of patients with type 2 or subthreshold bipolar disorder (who experience rapid cycling) with minimal or no side effects.
rTMS PARTNER CLINICS
We are delighted to have partnered with Newcastle Premier Health to bring our unrivalled expertise and high success rate with repetitive Transcranial Magnetic Stimulation (rTMS) treatment for depression to the Newcastle area.

CQC: OVERALL INSPECTION SUMMARY QUOTES
"Feedback from patients was very positive about the service, with some patients describing life changing treatments, following years of unsuccessful treatments elsewhere."
"Staff provided innovative treatments to patients who could not easily access these elsewhere. They published papers in medical journals, and contributed to innovations in mental health provision in the UK."
"Patients received a range of treatments which were not available in other settings, including repetitive transcranial magnetic stimulation, and external trigeminal nerve stimulation. Patients spoke highly of the impact of these treatments following unsuccessful previous treatments with medicines."

THE LONDON PSYCHIATRY CENTRE RECOVERY RATES FOR TREATMENT-RESISTANT DEPRESSION (TRD) TREATMENT WITH RTMS
At The London Psychiatry Centre, 60% of women and 69% of men who have been treated for Treatment-Resistant Depression (TRD) with rTMS have recovered.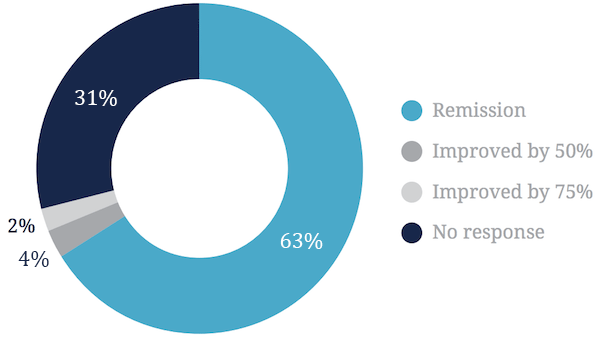 The above chart shows
results
for a sample of 170 patients from an audit conducted in October 2017.
The London Psychiatry Centre is the only clinic in the UK that has audited and published rTMS treatment results. Treatment results are for 170 patients – the most patients treated with rTMS by any clinic in the UK. Of 44 centres in the US and Australia that have published rTMS treatment results for treatment-resistant depression, the remission rate is 29%. The remission rate for H-coil dTMS used by certain UK centres is 31%. For the London Psychiatry Centre, our full remission rate is 63%.
READ OUR LATEST BLOG POST
It can be difficult to know what to do when someone is experiencing suicidal thoughts, as everyone thinks and expresses their thoughts differently, and can be suicidal for different reasons. According to the World Health Organisation, over 800,000 people die by suicide each year. Therefore, providing support is important, as it can sometimes be the difference between life and death…