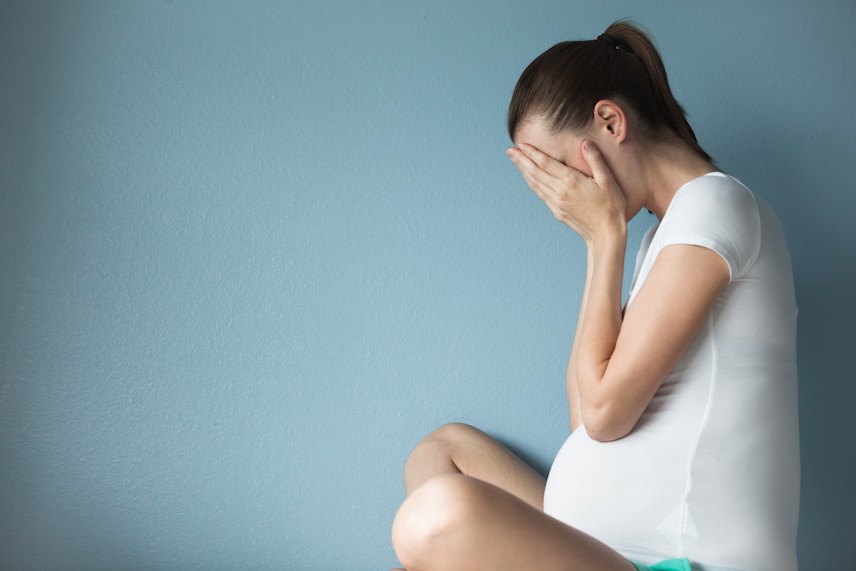 It is estimated that over 10% of pregnant women are depressed at any given time. Depression during pregnancy is associated with poorer outcomes for the baby, such as premature birth, lower birth weight, and higher rates of postnatal complications. Maternal depression may also affect the bonding process between mother and baby after birth.
The National Institute for Clinical Excellence (NICE) states in its guidance on rTMS for the prevention of migraine that there is a role for this treatment in the reduction or avoidance of drug therapy in pregnancy.
Avoiding the use of drugs in the treatment of depression in pregnancy is also desirable.
Is rTMS Safe During Pregnancy?
Video: Dr Rafael Euba talks about depression and pregnancy in this informative seminar presented at The Private Pregnancy UK Show 2016 in London.
As no sedation or analgesia is required, rTMS offers a powerful treatment without exposing the foetus to the potentially harmful effects of drugs that cross the placenta during pregnancy, or contaminate the mother's milk during the nursing period.
There is limited experience of the use of rTMS in pregnancy. However, every report published so far in the medical literature clearly suggests that rTMS remains effective and safe during pregnancy. We have outlined just two studies below but all other published studies show positive outcomes:
Ten depressed women in the second or third trimester of pregnancy were treated with 20 low frequency rTMS sessions. Seven of ten improved. No adverse pregnancy or foetal outcomes were observed.
Kim et al, 2011. An Open Label Pilot Study of Transcranial Magnetic Stimulation for Pregnant Women with Major Depressive Disorder JOURNAL OF WOMEN'S HEALTH 2011;20:255-261
Thirty depressed pregnant patients received high frequency rTMS for three weeks. The treatment was effective and well tolerated and no safety concerns were reported.
Sayar et al. Transcranial magnetic stimulation during pregnancy. Archives of Women's Mental Health 2013; DOI:10.1007/s00737-013-0397-0
rTMS should be considered as an option for pregnant women who are depressed and who wish to avoid potentially harmful drugs during their pregnancy.
The needs of each individual pregnant woman will need to be considered and an assessment of the potential benefits and risks of each specific intervention carried out, including psychotherapy. rTMS may also be an ideal treatment option for depression during the nursing period.
If you are pregnant and would like to find out whether rTMS treatment is suitable for you, simply call us on 020 7580 4224 to speak to a member of our team.