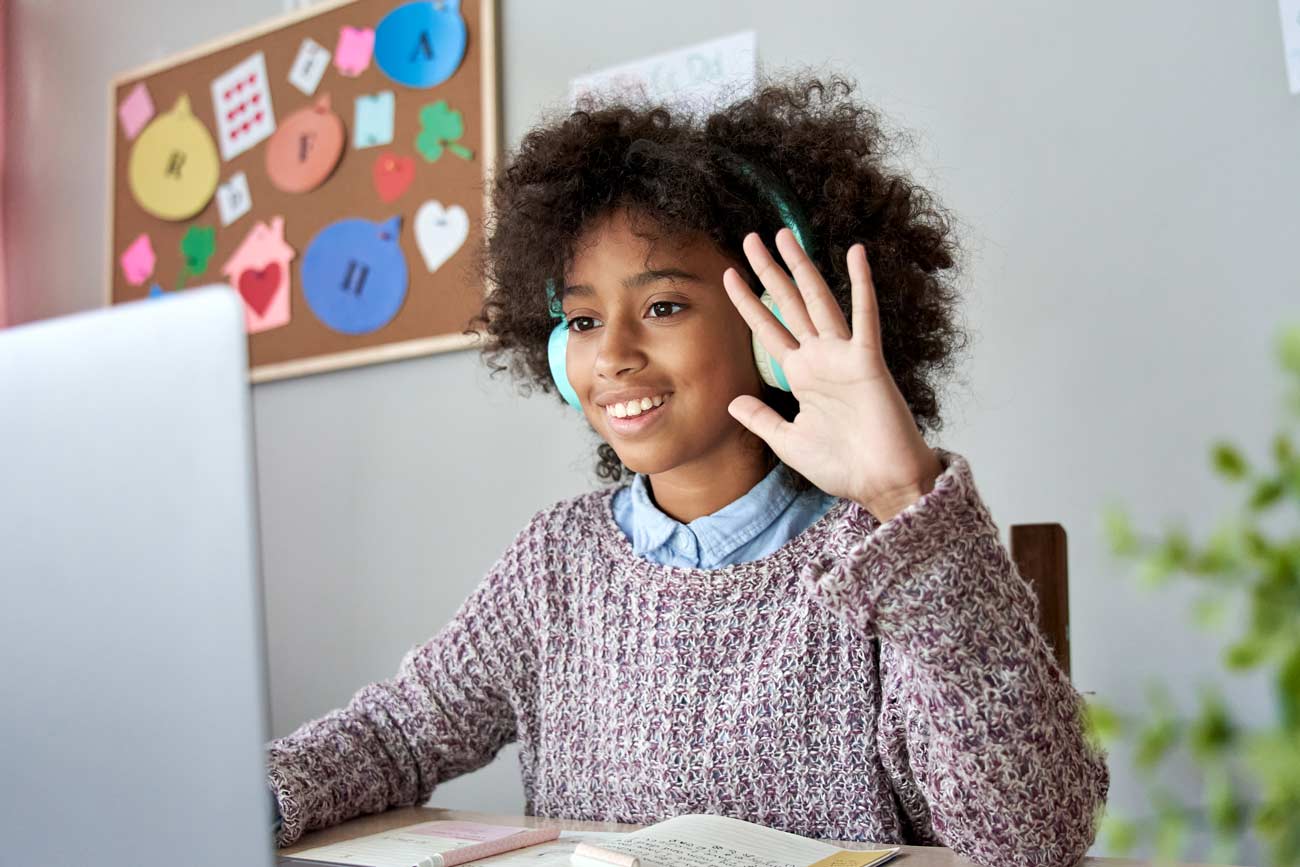 COVID-19 And Missing School: Looking After Your Child's Mental Health
January, 2023
If your child is missing school in the national lockdown prompted by the spread of the COVID-19 virus, you may be wondering about how this is impacting their mental health. 
Across the nation and the world, the pandemic has had far-reaching effects that expand way beyond the physical impact of the virus itself. Health anxiety, social isolation, financial difficulties and other issues resulting from the pandemic have affected many adults across the world – but what do we know about the consequences on our children's mental health?
Children's education has been interrupted many times over the past year due to lockdowns and the tier system. Currently, a considerable number of children are being homeschooled by their parents, many of whom have no prior experience of teaching, and who may be juggling school work and their careers. Although parents are trying their best to educate their children, there is no doubt that this unprecedented situation may be adversely affecting the mental health of our youngest generation.
Missing School And Loneliness
According to the National Society for the Prevention of Cruelty to Children (NSPCC), there has been a 16% rise in the number of children under 11 using counselling services during the pandemic. From April to December 2020, the charity had delivered over 54,000 counselling sessions to children, with many of these sessions centering on the loneliness of the child.
In addition, recent research by the NHS shows that "children and young people with a probable mental disorder were about eight times more likely to report feeling lonely often or always (29.4%) than those unlikely to have a mental disorder (3.7%)".
Unfortunately, loneliness can affect children just as much as adults. Although it may seem as if children can 'make their own fun' with the use of toys, video games and sporting activities, taking away social interaction has a profound impact on their mental health. This can result in the child becoming more timid, anxious, unsure of themselves and uncertain of how to communicate needs and desires.
Lucille Balcombe, Mental Health Nurse and CBT Therapist at The London Psychiatry Centre, explains, "By taking children out of school, they are missing out on many elements of school life, including social interactions with their peers. While they may be building their relationships with their parents and siblings, children and adolescents also require the opportunity to build complex relationships with their peers to form a more complete social identity and develop cognitive abilities such as mentalising (understanding how other people's emotions and state of mind can influence their behaviour)."
What You Can Do To Help Prevent Your Child From Feeling Lonely
Accompany them for a daily walk outside, if possible, where they can see other people while social distancing
Set up group video conference calls with your family and the families of your child's friends, or other members of your family
Identify their triggers (for example, they may feel more lonely at the time when they would normally be on a lunch break at school), and try to give them more support during these times
Health Anxiety Surrounding COVID-19
Following on from the last point, by removing face-to-face communication with peers, many children and adolescents will be spending more time online and on social media. This, in itself, can negatively affect mental health due to issues of online bullying and negative self esteem, but also increase the child's exposure to media surrounding the virus itself. 
With online articles and videos circulating 24 hours a day, it can be difficult to escape the constant barrage of information. If your child has access to a tablet, smartphone or computer, it is likely that they will be exposed to these sources in some way. This could cause a child to feel anxious about the impact of the virus on their health and the health of their loved ones. 
Health anxiety is a disorder that typically presents in adulthood; however, evidence suggests that it can occur in childhood and adolescence. As a result of the pandemic, children may be overwhelmed by the messages from the media, their school, and peers and family members to 'stay safe' otherwise they may, or cause others to, become ill. This may cause them to feel anxious, which can impact their mental wellbeing and interfere with other aspects of their life, including their education.
What You Can Do To Help Prevent Your Child From Feeling Anxious
Limit exposure to news sources and watch the news with your child
Offer them the opportunity to discuss the pandemic with you, and answer their questions calmly and reassuringly
Give them reassurance in regards to their own health, and the health of loved ones
Kooth can also be a useful resource for children. Kooth is a mental health and wellbeing community that offers safe, anonymous support for young people online.
Parents: Looking After Your Own Mental Health
There is a great deal of pressure on parents to, in many cases, work from home, deal with the financial burden of the pandemic, homeschool one or more children and grapple with domestic chores. This abnormal level of responsibility, combined with other lifestyle changes such as a decrease in socialisation, is likely to have a negative impact on mental health.
There is the additional worry that your emotions and actions, triggered by low mood or anxiety during this time, will affect your child. There is evidence that, where parents had an anxiety disorder, children are 95% more likely to develop an anxiety disorder than those without. With this in mind, it is important to take steps to look after your own mental health during this time.
You can do this by:
Taking breaks for self-care when you can
Join an online support group with similar-minded parents
Create a routine that you and your child can stick to each day
Keep active and maintain a healthy diet to fuel your mind and body
Talk to a mental health professional 
In Conclusion
The pandemic has, and continues to be, a difficult time for many people across the globe. You should know that you are not alone if you feel as if you are experiencing mental health issues, and that there is always somebody to talk to. If you have concerns about your child, in the first instance you should seek an appointment with your GP, health visitor or make an appointment with a specialist.
At The London Psychiatry Centre we are still able to provide in-clinic appointments but are also offering telephone or Skype appointments for those with mental health concerns who are unable to leave their homes during the pandemic. 
To make an appointment, please don't hesitate to call our friendly administration team on 020 7580 4224 who will be able to assist you with any enquiries and book you and your child in for an initial consultation. Alternatively, you can email info@psychiatrycentre.co.uk.