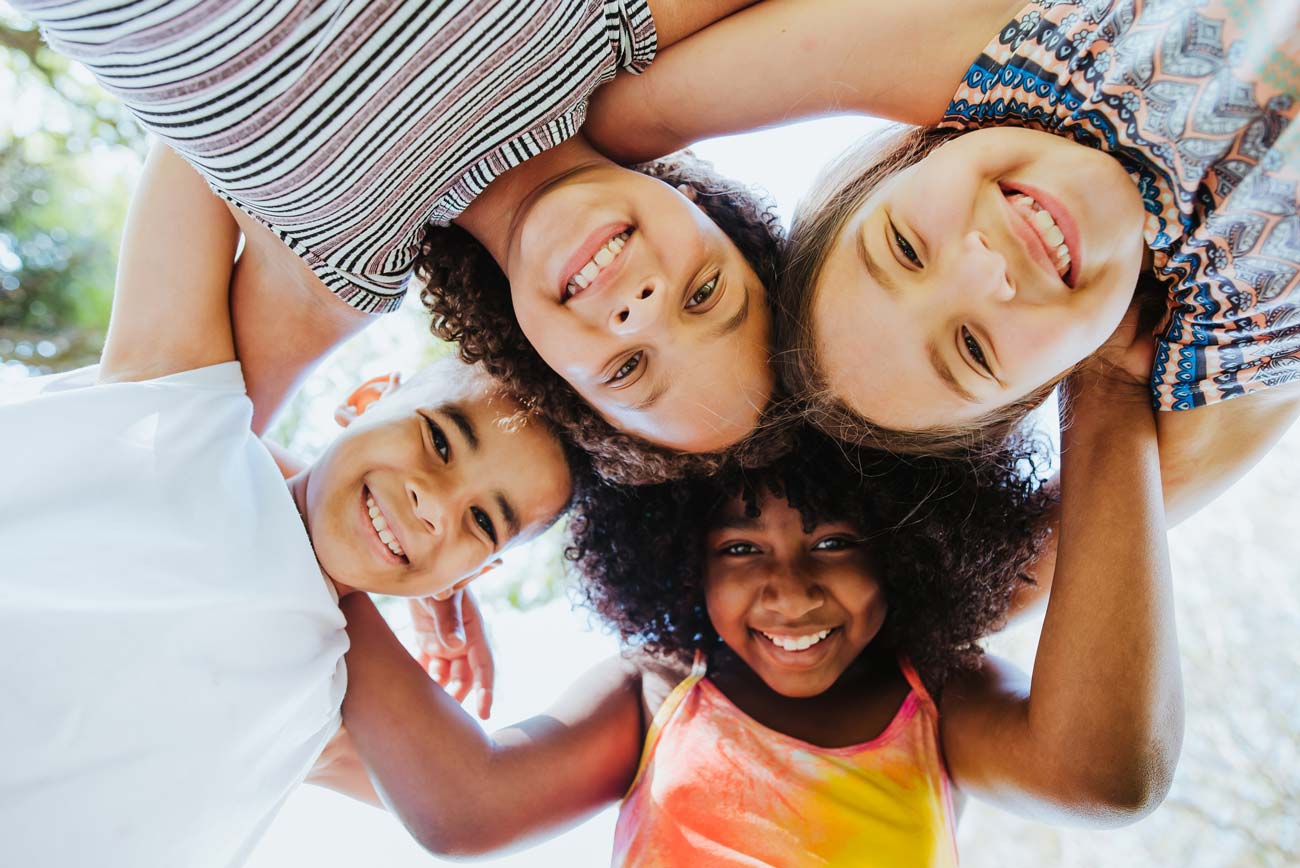 How To Support My Child's Mental Health
January, 2023
According to an NHS Digital survey, children's mental health has not improved since 2020, when the first lockdown of the COVID-19 pandemic was imposed in the UK. Probable mental health disorders in 6 to 16 year olds and 17 to 19 year olds have increased by 11.6% and 17.4% respectively since 2017, with rates in both age groups remaining the same between 2020 and 2021.
Dr Su Sukumaran, Consultant Child and Adolescent Psychiatrist at The London Psychiatry Centre says, "There is overwhelming evidence that the pandemic has negatively impacted child mental health, and with the ongoing restrictions and interruptions to school and other routine activities, some children and young people may require long-term help. However, as a parent or carer, there are things you can do to make this difficult time easier for your child(ren) in order to help support their mental health, such as creating opportunities to communicate their worries, engaging them in routine and being aware of the signs of depression and other mental health disorders".
If you are caring for a child during this time, it is important for you to take an active role in supporting their mental health. If this is not possible, do not be afraid to ask for help from friends, family or a professional. Below, we have put together 7 ways to support your child's mental health through the ongoing pandemic, as well as specific advice regarding older children.
Advice For Supporting Your Child's Mental Health
1. Find new activities to try
While establishing a routine is very important for children during the pandemic, the days can begin to feel the same if activities are too repetitive. If you are worried about straying too far from routine, try scheduling in specific time slots at the weekend or after school to try a new activity with your child. This can help add more variety to their routines while giving them something to look forward to.
New activities might include playing a board game as a family, baking, or going for a walk or bike ride. These activities will also help your child to develop social and personal skills, and can be accomplished while adhering to pandemic restrictions.
2. Encourage a healthy relationship with food
Alarmingly, the proportion of children and young people with possible eating problems has increased over the past few years; from 6.7% to 13.0% in 11 to 16 year olds, and from 44.6% to 58.2% in 17 to 19 year olds. This rise in rates could be a result of increased anxiety or depression relating to the pandemic; higher exposure to unrealistic beauty standards through mainstream or social media; lack of support due to an overwhelmed health service; or a lack of access to healthy food, which can contribute to binge eating and weight gain.
If you spot signs of an eating disorder in a child – this might include dramatic weight loss or weight gain; going to the bathroom for long periods of time during or after meals; regularly scrutinising their own body or comparing themselves to others – try to encourage a healthy relationship with food in your household. Some actions include:
Educate them on the importance of nutrition and how it's important for vital bodily functions
Cook nutritious meals, and get them involved in the cooking process
Do not contribute to possible body dysmorphia by commenting negatively about your own body or the bodies of others
Be a good listener, and do not criticise or blame them
3. Set a good example
Teaching children to practice good hygiene can be a hard task in itself, but during the pandemic, when sanitisation is vital for stopping the spread of infection, it can be even tougher. Do what you can to teach your children about the importance of good hygiene, but also make sure that you practice it yourself so that your children can see this and copy your behaviour. Not only that, but reward them so that they view it as less of a chore.
4. Do something nice for others
Gratefulness is something that we should practice daily; however, it can be easy to forget about the good things in life and focus on the negative, especially during the pandemic. Volunteering is a great way to help children gain the perspective that other people may not come from the same financial background or have the same amount of support that they do, while also teaching them the value of kindness and helping them to feel appreciated. If you are unable to volunteer, you could instead encourage your children to help a family member or neighbour.
5. Look after your own mental health
Prioritising your own mental health is essential while caring for a child, as the way that adults deal with issues such as anxiety and depression can have an impact on a child's mental wellbeing.
Try to engage in self care when you can, and do not hesitate to ask others for help if you feel overwhelmed. Sometimes, taking a break from the role of caring can help you become more engaged in the role once you return.
6. Watch the news together
Children can become overstimulated by the amount of information surrounding the pandemic on a huge range of platforms, from their mobile devices, to the television, to radio. They may find the news to be worrying, and add to anxieties surrounding health, schooling and an uncertain future. If you can, try to limit consumption of news, and make time to help your child understand the information that they do consume. Answer their questions in simple terms to the best of your ability, and reassure them if they become overwhelmed.
7. Be honest
Your child can sense when something is visibly worrying you, so it's important to be honest and talk through your concerns in simple terms with your child (with the wealth of information on the internet, they may be able to discover the truth if you are lying, anyway). However, be sure to offer your positive thoughts too, in order to balance the conversation.
TIPS FOR TEENAGERS
Talk through the reasons why restrictions are in place
If you are worried about your teenager rebelling against COVID-19 restrictions, help them understand why they are in place and how following them benefits the safety of themselves and those around them.
Offer alternatives to restricted activities
Socialising is important and enjoyable for teenagers; however, as a parent or carer, it may be a concern for your child to attend parties, gigs and other activities involving crowds. If a social event gets cancelled, or if you do not feel it is safe for your child to attend, try to come up with a safer, but equally enjoyable, alternative to help them cope with the feeling of having missed out.
Support teens with remote schooling
The school environment can never be replicated in a home, but that is not to say that children cannot achieve the same degree of education while remote learning. As a parent, you should support your child in implementing rules such as finishing homework on time and paying full attention during lessons. In addition, try to maintain a routine, such as getting up early for breakfast and following school with an enjoyable activity.
Seeking Help For Your Child
The pandemic has been stressful for parents and carers of all backgrounds, who must manage their own mental health while caring for a child. If you are seeking professional help for your child, do not feel as if you are failing as a caregiver. You are not alone, and both you and your child can greatly benefit from the extra aid.
At The London Psychiatry Centre, we offer the expertise of Child & Adolescent Mental Health Services (CAMHS), who can provide treatment for disorders such as depression, ADHD, eating disorders, and more.
If you are interested in engaging our friendly and experienced CAMHS team, please don't hesitate to book a consultation at The London Psychiatry Centre using the details below: