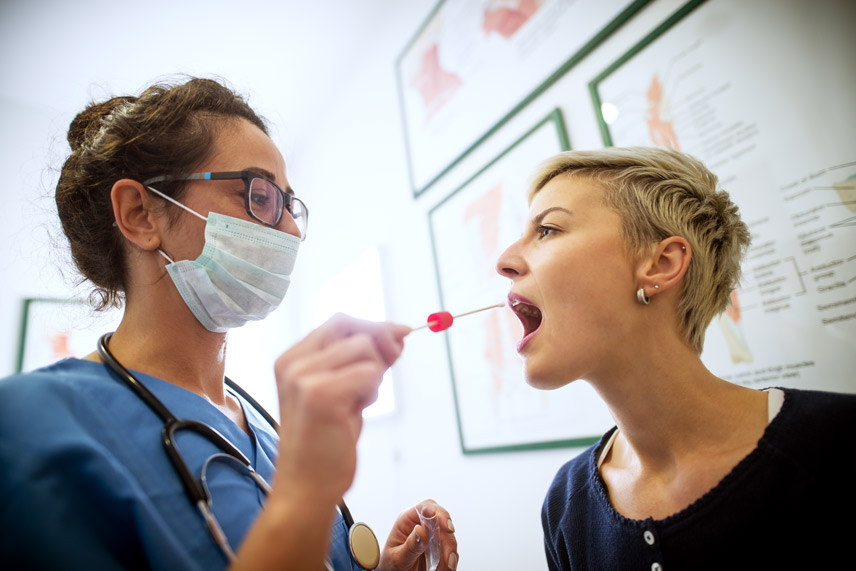 Moving away from 'one size fits all', precision medicine is a personalised method of medical treatment which is currently used to treat some cancers. The approach takes into account that each person is an individual and will not have the same genetic makeup as another; by analysing a patient's individual genetic characteristics this can allow us to predict and tailor more effective treatments. This is a step further ahead of testing patients genetically to see how patients tolerate drugs, like antidepressants or antipsychotics. With this approach The London Psychiatry Centre has been successful in determining the best minimal or side effect-free treatment for its patients.
The London Psychiatry Centre has been the first to successfully apply the precision medicine technique to mental health – specifically type 2 and subthreshold bipolar disorder – in patients who have four or more mood changes in a year (rapid cycling).
Bipolar disorder is an illness which greatly impacts quality of life. It carries a high depression burden, considerable suicide rate and divorce rates of up to 90%. Traditionally, treatment for bipolar disorder involves a combination of three to four drugs which come with considerable side effects. However, a new treatment combination, pioneered by The London Psychiatry Centre, ensures the patient suffers minimal, if any, side effects. This groundbreaking discovery is big news and could lead to worldwide change in how bipolar sufferers are treated.
The team behind this discovery is led by Consultant Psychiatrist, Dr Andy Zamar, Consultant Endocrinologist, Dr Abbi Lulsegged, and Consultant Cardiologist, Dr Robin Roberts from The London Psychiatry Centre. Together, the team pioneered an effective treatment combination which incorporates non-invasive treatment rTMS (Repetitive Transcranial Magnetic Stimulation) combined with targeted genetic testing for thyroid activating enzymes.
Patients treated at The London Psychiatry Centre, using a combination of rTMS and the high-dose thyroid hormones, have recovered after years of unsuccessful treatment with drugs.
They also experienced with minimal or no side effects when compared to the standard treatment using a combination of three or four drugs. The results were described as "life changing" by patients, and this was commented on by the CQC in their report on the centre.
The London Psychiatry Centre and its sister clinics are the only clinics in the world offering this treatment for bipolar disorder. Read about the discovery in more detail to find out if it could help you.
Please note: Genetic testing will not show if you have a mental health condition. It tells us genetic markers which help us understand how you will respond to certain types of medication so that we can tailor more effective treatment for you.
What does precision medicine treatment for bipolar disorder involve?
Patients that are suitable to receive precision medicine treatment for either type 2 or subthreshold bipolar disorder will undergo genetic testing at the clinic to support this diagnosis and add treatment.
For nine months the team at The London Psychiatry Centre, led by Dr Andy Zamar, Dr Abbi Lulsegged and Dr Robin Roberts, whilst working with UK guidelines for the treatment of bipolar disorder, have been testing patients' genetic code. This is to identify those likely to benefit from this intervention in patients with type 2 and subthreshold bipolar disorder using the precision medicine approach, instead of blindly applying treatment. Over 90% of the patients tested were positive for a mutation indicating that they are likely to benefit from the treatment.
The team found that these patients could be treated with minimal or no side effects using a combination of rTMS and high-dose thyroid hormones, with some patients needing one additional drug (instead of the standard three or four used for traditional treatment of bipolar disorder).
These patients saw their condition recover fully after years of unsuccessful treatment. In December 2018, the results of this treatment programme were presented to a globally represented delegation at the 18th International Congress of Endocrinology conference. These results pave the way for future treatment of bipolar disorder.
What is rTMS?
rTMS (repetitive Transcranial Magnetic Stimulation) is a highly effective, non-invasive and painless drug-free treatment for treatment resistant depression (TRD). The London Psychiatry Centre was the first clinic in the UK to introduce rTMS to patients and it has some of the highest success rates in the country. The chances of full recovery with multiple drug changes and cognitive behaviour therapy are at best up to 1/3, compared to 2/3 with rTMS at The London Psychiatry Centre in just four weeks.
How does rTMS work? rTMS increases the frequency and number of signals to the brain that govern mood through the use of a pulsed magnetic field which is placed against the scalp. Our rTMS clinic has more information on this treatment.
Treatment for bipolar disorder with minimal side effects – this is life-changing news for sufferers.
If you'd like to find out if you'd be a candidate for precision medicine to treat bipolar disorder, please call us on 020 7580 4224 and we'll be happy to answer any questions or book you in for an initial consultation.