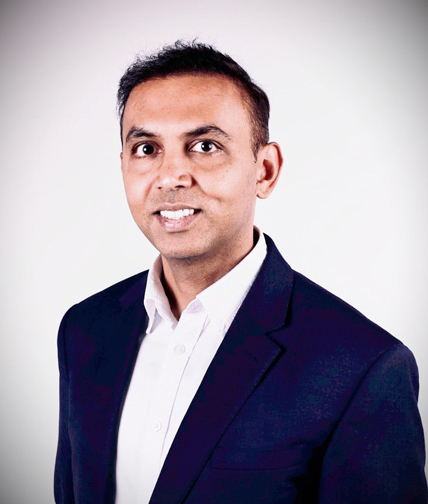 Dr Sourabh Singh
MBBS, MRCPsych, MSc
Consultant Psychiatrist
Dr Sourabh Singh's career in mental health services spans over 20 years, including more than a decade's experience as a consultant psychiatrist in both the independent sector and the NHS.
He provides comprehensive assessments and treatments for adult patients, specialising in mood disorders, psychotic illnesses, personality disorders, Attention Deficit Hyperactivity Disorder (ADHD), and Autism Spectrum Disorder (ASD).
Having completed his basic specialist training in psychiatry, Dr Singh went on to become a Member of the prestigious Royal College of Psychiatrists in 2007. Following this, he pursued further training as senior registrar, and in 2011 completed an MSc in psychiatry research at the University of Manchester. He has regularly attended psychotherapy teaching in his training programme and administered psychodynamic as well as cognitive behavioural therapy under supervision.
By working in inpatient units, liaison psychiatry, community mental health and forensic psychiatry, Dr Singh has acquired a wealth of experience in various disciplines of psychiatry. He achieved his specialist recognition from the Royal College of Psychiatrists in general adult psychiatry in 2013.
Dr Singh has been responsible for assessing, prescribing and monitoring thousands of ADHD (attention deficit and hyperactivity disorder) patients throughout his medical career. He has special interest in neurodiversity and expertise in assessing and treating mental disorders in the neurodiverse population.
Alongside a breadth of experience in the treatment of ADHD, his knowledge and skills include assessment and treatment for most mental health conditions, covering ASD, anxiety, obsessive compulsive disorder (OCD), post-traumatic stress disorder (PTSD), complex PTSD, personality disorders, depression, psychosis, bipolar disorder, schizophrenia, schizoaffective disorder and persistent delusional disorder, among others.
Dr Singh has won several clinical excellence awards for going above and beyond what is required in his role, in addition to developing innovative ideas to establish services for young men and women suffering from mental health issues. Furthermore, he has led and presented audits, research and quality improvement projects at national as well as international conferences.
His most recent research was a cross-sectional survey titled "Psychiatrists' preference of antipsychotic medications if they had psychosis", the results of which were presented at a local MAC meeting at the Oxleas NHS Foundation Trust in 2021.
He wishes to be a part of people's journey to have the best of health, wellbeing, quality of life and achieve their full potential.
Languages: English