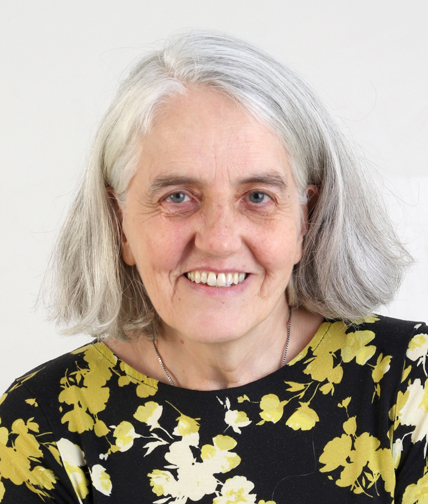 Dr Bernadette Van Den Hout
MD, PhD, RCPsych
Consultant Child and Adolescent Psychiatrist
Dr Bernadette Van Den Hout has a rich, comprehensive background in Child and Adolescent Mental Health. She has studied and worked within this field in a number of different countries, garnering over 30 years' experience and a wealth of knowledge crucial to her role as a Consultant in Child and Adolescent Psychiatry at The London Psychiatry Centre.
In 1992, Dr Van Den Hout completed her medical studies at the University of Amsterdam (AZUA). After having worked at the Antoni van Leeuwenhoek specialist cancer hospital in Amsterdam in surgery and internal medicine for one year, she completed her PhD in Paediatric neurology and neonatology at Utrecht Medical Centre (UMC) and co-authored six articles in peer-reviewed journals.
She began her psychiatric specialisation at Trondheim University (UNiT), Norway, where she also worked in paediatrics for two years and trained as a child psychotherapist. She became a consultant in psychiatry in 2003.
Dr Van Den Hout has worked in the United Kingdom as a consultant psychiatrist since 2004 in both community CAMHS in Sussex, covering all subspecialities of Child and Adolescent Mental Health, as well as part-time at the adolescent unit of Priory Roehampton from 2005 to 2013.
From 2005 to 2016, she ran a multidisciplinary neurodevelopment clinic, offering weekly assessments. She continued those assessments when she moved to Suffolk, where she works part-time for a specialist Learning disability/autism team to this day.
Academically, Dr Van Den Hout is clinical lecturer and has worked with the Brighton and Sussex Medical School and now with the University of East Anglia. She is an educational supervisor and clinical supervisor for undergraduate medical students and postgraduate psychiatry, as well as general practitioner trainees.
A recent publication involved implementing transcendental meditation for able secondary school pupils on the special needs register. She has practised transcendental meditation herself since 1978. Transcendental meditation has a strong evidence base in different areas of medicine and mental wellbeing.
In 2022, she gained a postgraduate degree in Maharishi Ayur Veda (MAV) at the European University of Maribor in Slovenia. She endeavours to combine the holistic MAV medicine approach with the evidence based 'western' medicine approach. She is interested in positive interventions – both behavioural, as well as repetitive Transcranial Magnetic Stimulation (rTMS) if indicated.
Languages: English.