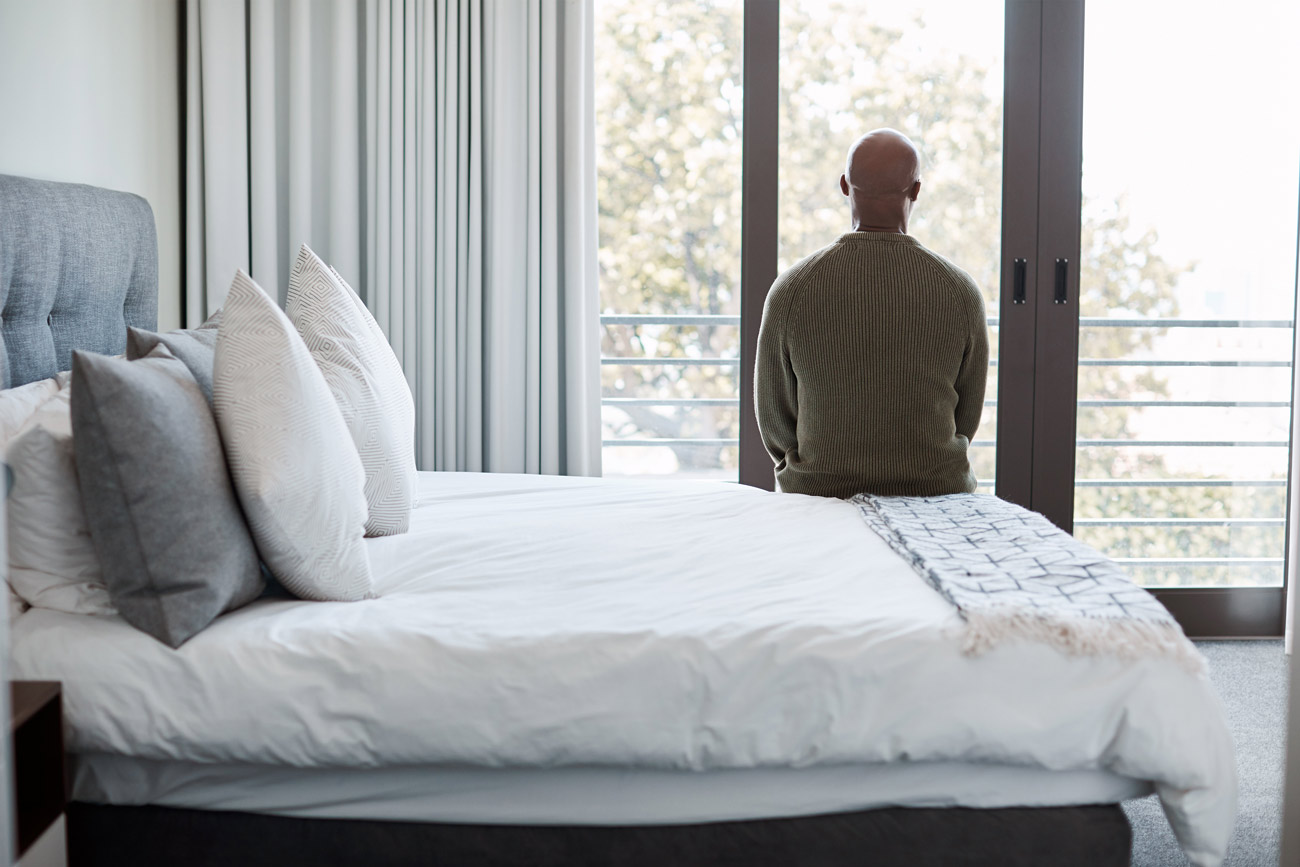 Depression Treatment Without Medication – How Does It Work?
February, 2023
It was reported in 2022 that, compared with the previous year, nearly half a million more adults in the UK were taking antidepressants. In addition, prescriptions of antidepressants for teenagers and children also increased during this time. The data, collected by the NHS, revealed that this is the sixth consecutive year in which there has been an increase in both patients with depression and prescribed antidepressants.
What Are Antidepressants?
Antidepressants are a type of drug that encourage the activity of certain neurotransmitters (the body's 'chemical messengers') within the brain to help regulate your mood.
There are different types of antidepressants. These include:
Selective serotonin reuptake inhibitors (SSRIs)
Serotonin and norepinephrine reuptake inhibitors (SNRIs)
Tricyclic antidepressants (TCAs)
Monoamine oxidase inhibitors (MAOIs)
Noradrenaline and specific serotonergic antidepressants (NaSSAs)
The type of antidepressant you may be prescribed will depend on your symptoms and their severity. Some antidepressants are also used to treat other mental health issues, such as OCD and anxiety disorders.
The most commonly prescribed treatments for depression – a combination of antidepressants and talking therapies – sadly do not always work. These cases are often considered to be treatment-resistant depression. Up until recently, little or nothing could be done for these people.
In other cases, the side effects that can result from medication – such as weight gain, decreased sex drive, sleep problems and tiredness – can put such a strain on a sufferer that taking the medication just doesn't seem worth it.
Dr Christos Kouimtsidis, Consultant Psychiatrist at The London Psychiatry Centre explains: "There are a number of possible reasons for the rise in cases of depression in recent years, including an increase in stress, anxiety, social isolation and other factors as a result of the COVID-19 pandemic; a steady decrease in the stigma surrounding mental health, and thus a rise in people feeling encouraged to seek help for their issues; and poor sleep and increased stress due to the 'always connected' mindset in today's online world.
"As a patient, is it imperative that you have knowledge of your treatment options in regards to any mental or physical health issue."
Below, we explore the drug-free treatments for depression that are currently available, to help you make more informed decisions about your health.
Depression Treatment Without Medication: Your Options
Antidepressants are not the only route to treating depression. Sometimes, mild depression can be managed at home with lifestyle changes and a good support system. It is a good idea to discuss these options with a medical professional before deciding to self-treat.
While antidepressant prescriptions have increased in recent years, the number of referrals for talking therapies has decreased. This may be surprising, as talking therapy is the oldest and most tried-and-tested therapy relating to the treatment of depression. It can be really effective for certain people. Many of us use talking therapy informally throughout our everyday lives, for example, seeking support in a friend after going through a break-up.
In terms of medical treatment, there are several forms of talking therapy. These include:
Cognitive behavioural therapy (CBT) – this kind of therapy teaches you how to approach and deal with stressors that cause negative thoughts and feelings
Interpersonal therapy (IPT) – this is a therapy which focuses on your relationships with others and the problems that you may have within these relationships (such as difficulty communicating).
Psychodynamic psychotherapy – during this therapy, you are encouraged to talk about anything that comes to mind; the aim is to analyse and improve your relationship with the external world.
Counselling – this is a therapy which involves tackling the current issues that you are facing which may be causing you to experience stress, anxiety or low mood, and teaches you how to find ways to deal with them.
However, for those who have tried talking therapies and antidepressants without success, re-assessment of the diagnosis is recommended as most of the time depression is part a wider mood disorder such as a bipolar disorder, which requires a different treatment approach including repetitive Transcranial Magnetic Stimulation (rTMS) which may be a more effective option.
rTMS is a non-invasive, drug-free treatment for depression that utilises a magnetic coil to stimulate brain activity. At The London Psychiatry Centre, out of 252 patients with treatment-resistant depression (depression that could not be treated with antidepressants or other therapies), 66% achieved full recovery within six weeks with the use of rTMS. This is considerably higher than rTMS at other clinics.
rTMS produces little-to-no side effects (at most, patients report slight headaches or a 'tingling' sensation when undergoing treatment), and the treatment itself is not painful. Patients can carry on with their day right after the treatment session.
Many patients report that rTMS is life-changing, having become able to experience a significantly higher quality of life without depression.
Lifestyle Changes To Make Life Easier With Depression
If you are struggling with mild depression, anxiety or low mood, there are many small changes that you could make to your lifestyle with the aim of improving your mental health. This is often referred to as a type of 'self-care', as you are actively making choices that will likely benefit your health in the short or long term.
Lifestyle changes that you could make when combating mild depression or even more severe depression as part of a holistic treatment plan include:
Improve your sleep hygiene
Exercise regularly
Eat a well-rounded diet and avoid processed foods
Stop drinking alcohol, coffee, tea and energy drinks
Reduce or stop smoking
Reduce stress where possible
Get outside in the sunshine to increase your body's vitamin D production
Talk to trusted friends and family about how you feel
There are many more things that you can do at home to improve your mental health. Read our article, 9 Tips To Make Daily Life Easier If You Live With Depression to find out more.
How To Seek Depression Treatment Without Medication
You should always be in control of the decisions surrounding your health, so if you are concerned about using antidepressants, convey these concerns to your doctor. They will be able to help you find the right treatment suitable for you.
At The London Psychiatry Centre, our patients' wellbeing comes first. Talk to our expert team today about drug-free treatment for depression using the details below.