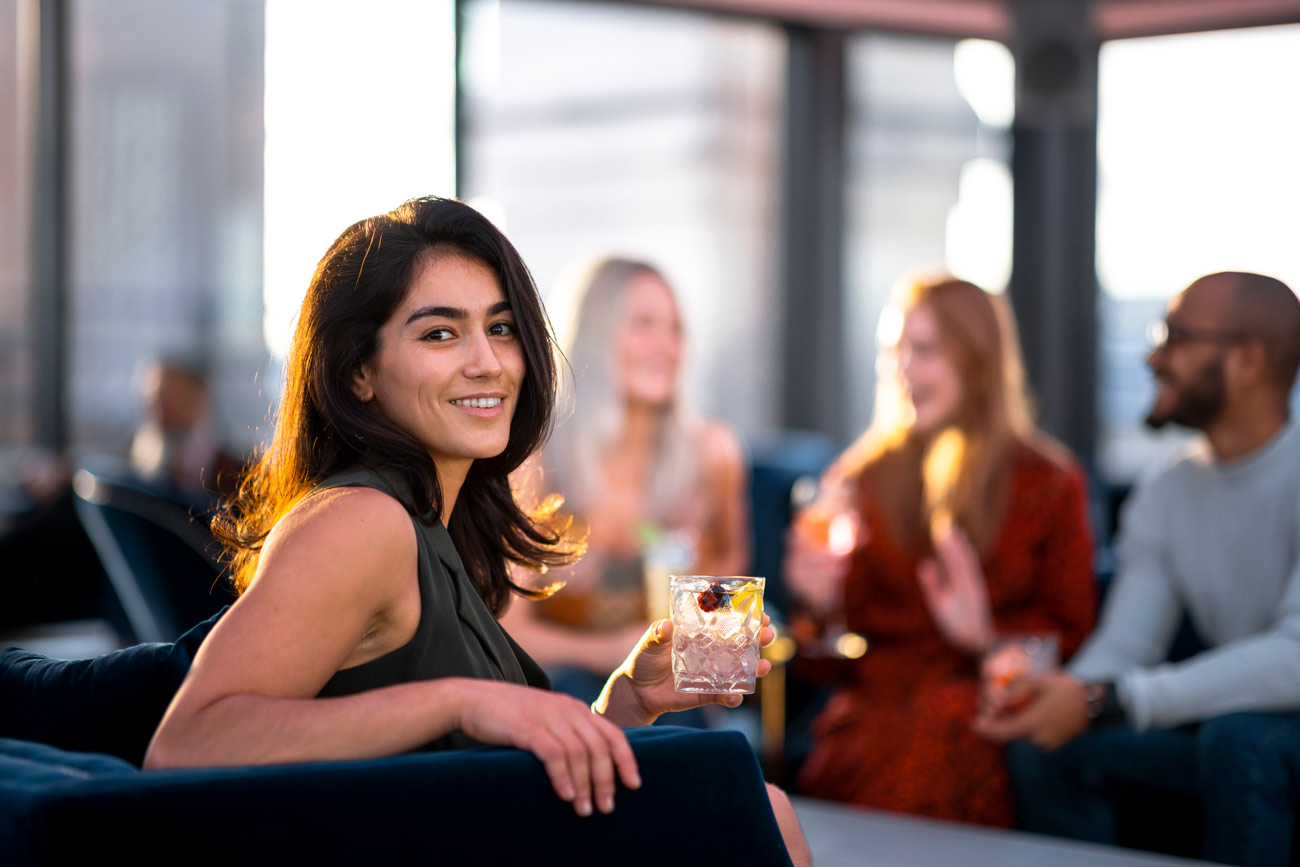 How To Cut Down On Alcohol – 7 Practical Tips
January, 2023
Alcohol use disorder affects thousands of people in the UK per year, with 24% of adults in England and Scotland regularly consuming alcohol in levels above the Chief Medical Officer's (CMO) low-risk guidelines.
On the upside, since 2005, records show that the number of people who do not drink alcohol at all has increased, while the number of people who drink five days or more in a single week has fallen. With an increase in awareness over the dangers of alcohol use disorder, this number should, hopefully, continue to fall. Do you want to know how to cut down on alcohol?
Take our quiz to find out if you are drinking more than is recommended.
How to identify when it's time to cut down
If you are reading this article, you might already have a feeling that you or a loved one is regularly consuming alcohol above the recommended limit, which is 14 units per week (the equivalent of 4 large glasses of wine). This limit is selected by the CMO to help prevent health risks associated with alcohol consumption.
If you're unsure of how much alcohol is being consumed, changes in behaviour may also indicate that the amount is high. These include:
Feeling the need to drink
Feeling nauseous or vomiting first thing in the morning
Tremors or shaking
Having difficulty getting to sleep or staying asleep
Excessive sweating
Racing heart
Restlessness, irritability or anxiety
Identifying and acknowledging that you have an unhealthy relationship with alcohol is the first positive step that you can take in your journey towards cutting down.
Dr Christos Kouimtsidis, Consultant Psychiatrist at The London Psychiatry Centre, explains, "If you are worried that you are consuming too much alcohol, then you probably are. Reducing your dependency can take time, but there are many helpful things that you can do on your own or with the support of others in order to cut down. With the right lifestyle changes and support network, there is a good outlook for those working towards reduced drinking or even an alcohol-free life."
With Dr Kouimtsidis' comments in mind, we list seven practical tips that can help you cut down on alcohol.
1. Track the quantity of alcohol that you're consuming
By tracking how much alcohol you drink, you can keep a tab on how often you reach or go over the recommended limit and adjust your intake accordingly. Keeping track of how much you drink is easy – simply make a note in a journal or app every time you consume an alcoholic beverage. Make sure to note the type of alcohol (beer, wine or spirit), and the amount of alcohol in each beverage, as this can affect the number of units you consume overall. When drinking at home, measure your drinks so that you can note down exactly what you consume, rather than guessing.
2. Set limits
Similar to a calorie limit that one would set if they were dieting, daily and weekly alcohol limits can help you reduce your intake. Start with a realistic expectation based on how much you normally drink, and reduce your limit each week before you reach a level that is sustainable.
3. Be accountable
Create a support network of trusted family and friends, and tell them about your goals. As you continue on your journey, regularly update your network on your progress. This helps you to stay accountable, as it's often too easy to cheat yourself.
4. Engage in self care
Committing to cutting down your alcohol consumption is an act of self care in itself, but that doesn't mean that you can't focus on other areas of self care to achieve a more rounded sense of wellbeing.
Try to engage in activities that will keep you away from alcohol. You might even find that certain pursuits can directly complement your goal to reduce your drinking, such as therapy, exercise and making plans for activities with those in your support network.
5. Take up a hobby or project
Hobbies not only can serve as a distraction from cravings but can enrich your life. Find something that perhaps interested you before you started drinking, or a hobby that you've always wanted to try. As you engage in your hobby or project, you may find that it becomes more important to make progress within this area of your life than it is to consume alcohol.
6. Avoid being on your own
If being alone makes you think about drinking, try to avoid it where possible. Loneliness, even without the addition of an alcohol addiction, is closely linked to an increased risk of subsequent mental health problems, from depression to cognitive decline. Being alone with an alcohol abuse disorder may trigger you to drink more in order to mask low mood and feelings of loneliness. Instead, call upon those in your support network, or join an online group for further support.
In addition, avoid friends or family who encourage you to drink, or who drink a lot themselves.
7. Seek professional help
In England, there are an estimated 602,391 dependent drinkers; only 18% are receiving treatment. It may be that many of these people are working on reducing their alcohol consumption themselves. However, in circumstances where self-treatment is not a possibility, or hasn't worked for you, professional help could be the way forward.
At The London Psychiatry Centre, you can get help from one of the UK's foremost experts in treatment for alcohol use disorders and start living a happier, healthier life.
To book a consultation for alcohol addiction, call or email The London Psychiatry Centre using the details below.