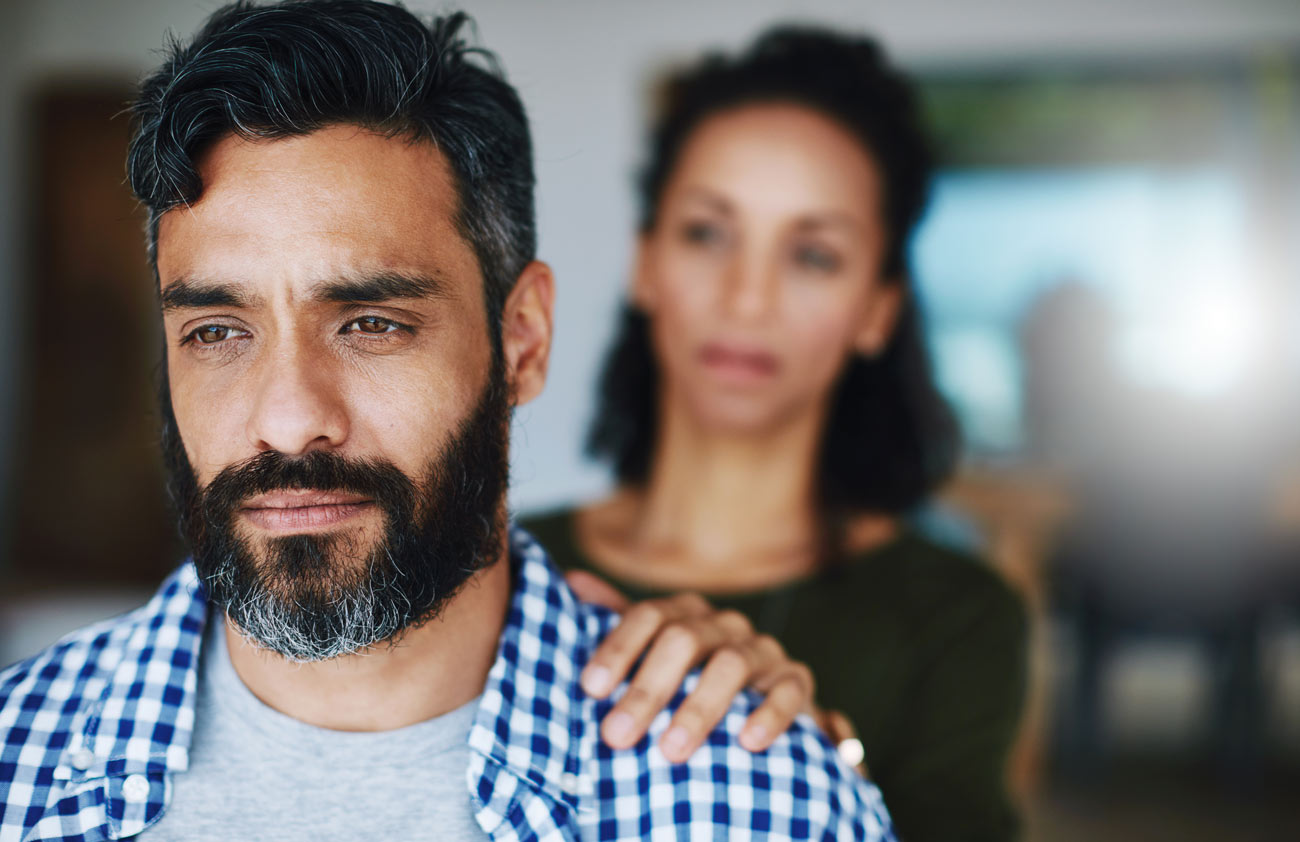 How To Detect Depression In Yourself And Others – The Symptoms Of Depression
January, 2023
Depression is an unfortunately common mental health condition, being the most prominent mental health problem worldwide. It is likely that someone you know has depression, or has been depressed in the past, without you even knowing it; this is because the symptoms of depression, as well as the severity of such symptoms, vary from person to person. However, it is important to educate yourself on the signs, now more than ever, as one in five adults have experienced some form of depression during the pandemic (more than double the figures reported before March 2020).
Equally troubling are the statistics for children and young people; a decrease in wellbeing, as well as an increase in anxiety and behavioural, emotional and restless/attentional difficulties, have been reported throughout the various lockdowns in the United Kingdom. Groups such as those with Special Educational Needs and Disabilities, those from disadvantaged backgrounds, and those within the LGBT+ community were found to be more likely to report worsening mental health during this period.
With it being Depression Awareness Month, and in light of the approach of World Mental Health Day (10th October), our team at The London Psychiatry Centre are shedding light on how to identify the common signs and symptoms of depression in adults and children. We hope to not only raise awareness of the issue, but help you if you suspect that you and/or people you know may be suffering.
Lucille Balcome, Registered Mental Health Nurse & Registered CBT Therapist at The London Psychiatry Centre, explains, "There is no one-size-fits-all image of depression. This mental health condition affects each person differently, and can even affect someone without anyone else knowing, especially those with high functioning depression (dysthymia). That being said, there are some symptoms that are typical of this condition, and if detected the affected person should take steps to seek treatment, whether that's in the form of consulting with a mental health professional, engaging in self care activities, joining a support group or otherwise."
What Are The Signs And Symptoms Of Depression?
Depression can cause psychological, physical and social symptoms that can affect the way a person behaves. In some cases, psychotic symptoms may appear, but this is fairly uncommon.
Psychological Symptoms Of Depression
Feeling low or sad for a continuous period
Feeling hopeless or like things won't get better
Becoming easily irritated, angered or frustrated
Feeling low self-worth
Having feelings of guilt
Becoming emotionless or feeling empty
Losing motivation or interest in things you were once interested in
Difficulty making decisions
Suicidal thoughts or thoughts of self harm
Physical Symptoms Of Depression
Unexplained pain such as stomach pain and headaches
Decreased or increased appetite
Excessive tiredness or fatigue
Low sex drive
Problems with sleep such as insomnia (trouble falling asleep or staying asleep) or finding it especially hard to get up in the morning
Missed or irregular periods
Increased alcohol or drug consumption
Social Symptoms Of Depression
Feeling isolated or isolating oneself from friends and family
Difficulty maintaining relationships
Avoiding situations that require interacting with others
(In children) intense fear of being away from a parent, or regularly expressing a worry that a parent may pass away
What To Do If You Recognise Signs And Symptoms Of Depression In Yourself Or Others
We all have 'bad days' where we feel low or act differently. It may be due to an incident at work or school, an argument with a friend or family member, general low mood, or otherwise. However, if you notice that any of the above symptoms are occurring consistently over the course of two weeks, it could be time to encourage your loved one to seek help, take the first step in seeking help yourself, or, if it is a child in your care who is experiencing these symptoms, be instrumental in finding them the help that they need.
There are lots of remedies for depression; the success of each one will depend on the person. In many cases, depression can be treated without medication. For those with mild depression or low mood, it may be as simple as seeking solace in a supportive friend or family member. Alternatively, it can be easier talking to someone impartial which is when talking therapy can be very helpful. Repetitive Transcranial Magnetic Stimulation (rTMS) is also an effective drug-free treatment for depression.
FOR BETTER MENTAL HEALTH
Some things you can do to encourage positive mental health at home or in your local area as the pandemic continues include:
Maintaining connections with friends and family – if the law in your area permits, meeting with others can help maintain meaningful relationships and give you something to look forward to. Where you can't meet in person, regular messages or phone calls can sometimes be enough to keep you connected.
Setting goals – whether it's a goal to develop a hobby, achieve a high grade at school or hit your targets at work, goals help you monitor your progress and keep you motivated.
Establishing a routine – If your current daily schedule has no structure, introducing a routine may help you become more grounded and present. Something as simple as getting ready for work or school – even if you are working from home – can be the key to mindfulness.
In terms of medical treatments, one recent innovation is rTMS, which is a painless therapy for those who are living with clinical depression. rTMS is found to have no significant adverse effects or seizures. The treatment has found particular success with those who have already tried antidepressants and other traditional therapies and who have found no relief. To find out more about rTMS, click here.
You can also book a consultation with one of our experienced psychiatrists. We offer in-person appointments, as well as telephone or video appointments for those unable to visit our London-based clinic. Get in touch with us using the details below: