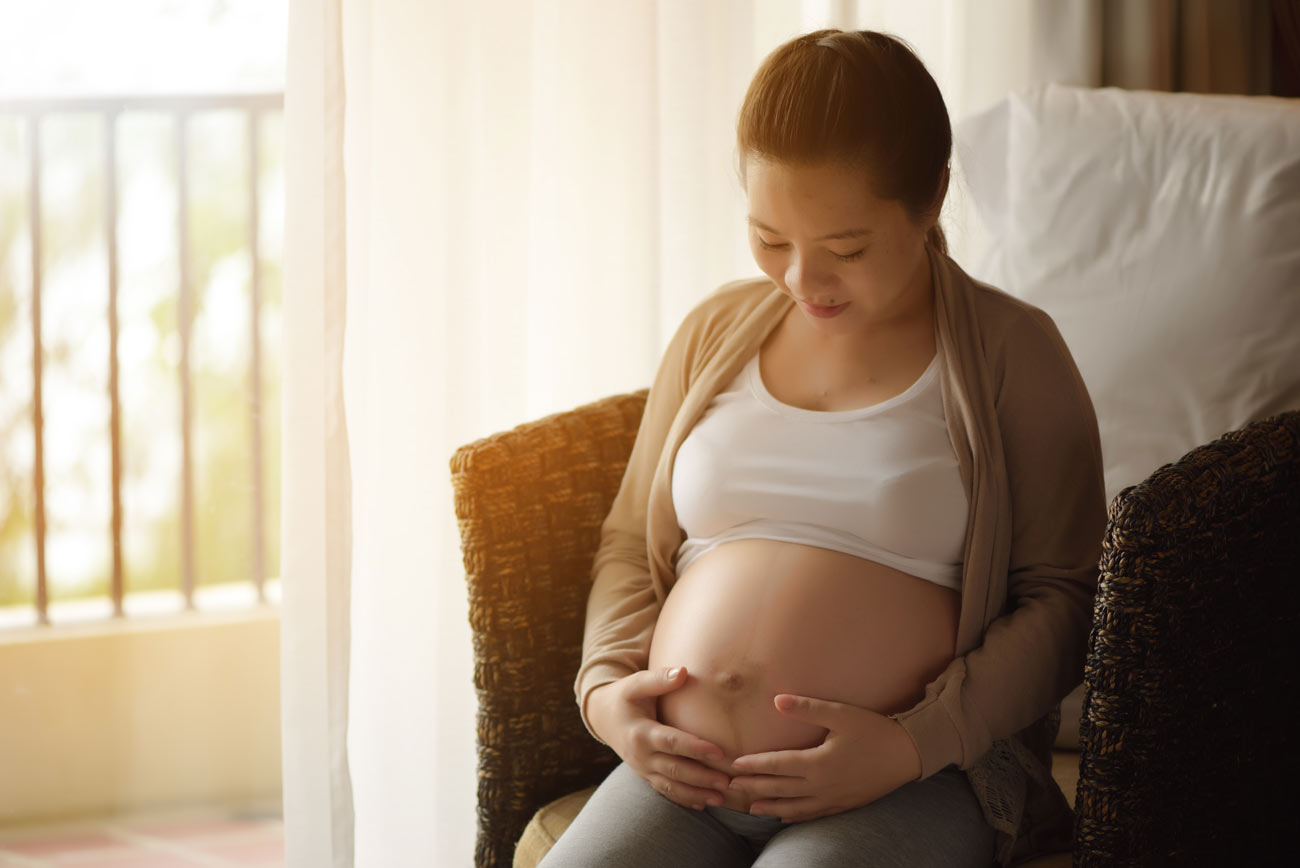 Planning a pregnancy with a mental health condition
January, 2023
Having a baby can be an incredibly joyous time, however planning a pregnancy with a mental health condition requires careful preparation and extra considerations. Medications may need to be adjusted, and a sudden lack of sleep combined with fluctuating hormones and new stresses can influence your mental state and even trigger mental health problems.
Mental health is a sensitive subject, but even more so when it comes to pregnancy. "Many women are worried that if they admit they have a mental health condition their baby will be taken away and so end up suffering in silence." explains Dr Agnieszka Klimowicz, Consultant Psychiatrist and Perinatal specialist at The London Psychiatry Centre.
"My involvement starts before pregnancy with preconception advice which focuses on planning how to manage mental health from the point of conception. Taking a preemptive approach can help maintain optimal mental health during pregnancy and throughout that first year after birth. I've worked with many women and their partners over the years and have seen first hand the positive impact perinatal mental health support can have on women and how much of a difference it can make to their experience of pregnancy, birth and beyond."
Our perinatal mental health service gives women preconception advice and the support they need, so they can focus on building confidence as a parent and connecting with their newborn.
We work alongside GPs, maternity care specialists and obstetricians as well as mental health services if already involved. Additionally, we work with family members to support recovery.
Find out if our perinatal mental health support service could help you. To speak with Dr Klimowicz, you can book an initial appointment by calling our administration team on 020 7580 4224.
Pregnancy and medications
Although there is limited research about the risks of taking medications during pregnancy, the evidence is growing. During pregnancy, medications transfer from mother to baby via the amniotic fluid and the placenta. Discussion with a doctor should involve up to date information about how a particular medication or any other treatment option could potentially affect the developing foetus and pregnancy, as well as what would be the risk of non-treatment option.
If a woman chooses to breastfeed, it would be important to have a discussion about what is known about the exposure of the infant to medication via milk, and if this exposure might or not affect the baby.
"I treat many women who are keen to do what is best for their baby, but are less inclined to consider what is best for themselves. They can be keen to stop medications, however, sometimes this can pose a considerable risk to the mother and the unborn or the baby. Any changes to medication should be very carefully considered with a specialist and should take into consideration how you will cope with a change to medication." explains Dr Klimowicz.
How do I know if I need perinatal mental health support?
"I see a lot of women with pre-existing mental health conditions like depression and bipolar disorder – women who are currently well but at risk of relapse if their treatment would be withdrawn. I also see patients who have not been diagnosed with a mental health condition previously, but have noticed a decline in their mental health since becoming pregnant or giving birth."
It is highly advisable to seek perinatal mental health support if you answer yes to any of the following:
Do you have an established diagnosis of a mental health condition (for example, depression, anxiety disorder, OCD, bipolar disorder, PTSD, schizophrenia)?
Are you currently well but have a history of severe depression?
Do you have a family history of mental health disorders? For example, bipolar disorder, postnatal depression or postnatal psychosis.
Have you noticed a decline in your mental health since becoming pregnant or giving birth?
Whilst it is ideal to seek preconception advice as early as possible if you have an existing condition, you should seek help immediately if at any point you notice a decline in your mental health since becoming pregnant or giving birth – even if you haven't been diagnosed with a condition. Mental health problems can develop more intensely when pregnant and in the months after birth, and can the impact can be more severe if the help is delayed.
The London Psychiatry Centre does not provide emergency care and if you need urgent help you should speak to your GP, call 111 or call 999 as necessary.
Treatment for mental health during pregnancy
"When possible, there is a preference for psychological therapy (talking therapies) over pharmacological management." explains Dr Klimowicz.
We are also one of the few clinics in the UK offering repetitive Transcranial Magnetic Stimulation (rTMS) treatment for depression. rTMS is a non-invasive, drug-free treatment with very high success rates and is safe during pregnancy. This may be recommended if you have treatment-resistant depression. Read more about rTMS during pregnancy.
A perinatal mental health specialist will work with you to put a care plan into place that takes into account the nature and severity of symptoms, previous reactions to treatment, any additional conditions, options available to you and their benefits/risks, risks associated with changing medication, you choices around breastfeeding and any linked risks from medications, and the support you have available. They will also discuss any concerns you have about your own welfare and/or the welfare of baby in a completely confidential, non-judgemental environment.
If you would like to make an initial appointment to speak with Dr Klimowicz, please don't hesitate to call our administration team on 020 7580 4224. We provide non-judgmental support, without the wait.