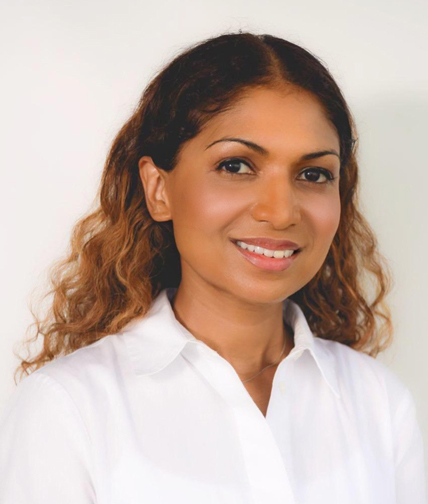 Dr Shaazneen Ali
MBBS, MSc, MRCPsych
Consultant Psychiatrist
Dr Shaazneen Ali is a Consultant Psychiatrist in General Adult Psychiatry and Substance Misuse Psychiatry, with over 13 years of experience of practising Psychiatry, including her Core Psychiatry and Higher Specialist training in the St. Mary's and the Charing Cross Training Schemes, respectively, in the London Deanery. She completed her Foundation Training in the Oxford Deanery. She attained First-Class Honours for her medical degree in Manipal University, India and Malaysia. She also has a Master's degree in Global Mental Health from London School of Hygiene & Tropical Medicine and King's College, London and has completed a Diploma in Coaching at University of Cambridge. She has worked as a doctor in the NHS for over 15 years, including as a substantive consultant in Early Intervention Service for Psychosis.
She has experience in various fields of adult psychiatry services including but not limited to; mood disorders such as depression and bipolar affective disorder, anxiety disorders, substance misuse disorders and seeing clients with a combination of different mental health issues. She has psychotherapy training with skills in; Cognitive Behavioural Therapy (CBT) including Sleep CBT, psychodynamic psychotherapy and Eye Movement Desensitisation and Reprocessing (EMDR) therapy. She also uses coaching techniques to meet her client's needs including mental wellbeing coaching and life coaching.
Dr Ali's training and experience have led her to work collaboratively and compassionately with her clients. She is passionate about early intervention and prevention work in mental illness, in which she has developed a particular interest in promoting good mental health to reduce the chances of ill health. She works collaboratively with her clients to do a thorough assessment of their mental health and then guide her clients to a personalised, evidenced-based, and holistic model of mental wellbeing. Following an initial assessment (which can take 1-2 sessions depending on the complexity and history of a case), a key part of her practise is to deliver individualised psychological wellbeing education. She also provides evidenced-based therapeutic techniques as a toolkit for wellbeing, including, for example, how to improve sleep. She has the safety of her clients at the forefront of her mind, whilst recommending a holistic model that works best on an individual level.
Languages: English